Wedding Style Shoots (Expectations & the Cold Hard Truth)
Wedding style shoots for new wedding vendors looking to make their mark can be wonderful and yet pose a sharp learning curve.
There are a few hard facts that you need to be aware of and that you could learn from my experience before jumping into the world of wedding style shoots. I'm going to be as helpful as possible and share all the pros & cons of editorials, my journey, how I developed and how you can make better, more informed choices and keep your expectations in check upon your journey if you choose to go down this creative route.
Here is a list of areas that I will be covering for wedding style shoots / editorials:
Harnessing wedding style shoots for artistic development.

Earn your place in the sun.

Workshops versus wedding style shoots, should you or shouldn't you?

Doing as many as possible / Over saturation of pretty images.

Do wedding style shoots bring clients?

How and where to find quality vendors.

How to go about planning a shoot. Should you collaborate or create one?
We have quite a lot to get through, so let's get started.
Harnessing Wedding Style Shoots for Artistic Development. I wanted to push my bespoke wedding invitations further.
Ok, to give you a bit of background I thought I would add my story to provide some context. If you are a new wedding vendor, be it a wedding invitation designer, videographer, cake baker, dress designer, wedding planner, photographer or make up and hair stylist, you want to create a set of shoots / editorials that you can feature on your website.  If you are a new wedding vendor you may not have any of these images yet and sit back passionately dreaming about all the possibilities to come and how to make your own mark on this wedding industry.
But hold on, exactly what can a wedding style shoot do for you anyway?
If you know who your client is, whether she loves tattoos, Harley Davidson, a boho bride, or a luxury high end classical bride, you have to know who she is. This will help you to decide which wedding blogs she may visit and also help you to decide what sort of a styled shoot you should create in order to attract that specific client. Your style shoot which you can then add onto your website, use throughout your social media, place within your marketing brochures will then speak directly to the client.
So a bit about how I started
When I started off about 3 years ago, I didn't yet have any links to social media. I had not facebook page ( and still neglect my fb page immensely) I had no instagram, no Pinterest ….I WAS NOT ON ANY SOCIAL MEDIA ANYWHERE!!!
I literally spent the first 6 months designing and creating to my hearts content. No one could see me, I was in my own special cocoon developing, developing away to my hearts content. I need to start playing and experimenting with design. What worked? Which designs would be scaleable?
I had so much insane eagerness I wanted to create Eva Longaria's wedding invitations. Now looking back at the designs that I created at that time, I raise my eyebrows and crunch up my nose. They were awful. I mean really awful. You could see that there was a lot of creativity there and that I was really excited. Or so I thought!
BAD DESIGN

SHOUTS AT YOU,

GOOD DESIGN

IS THE

SILENT SELLER

– Shane Meedering
Yet, I needed time to refine my designs. I had no idea that it was going to take me so long, but after two years of continuously doing wedding style shoots it has forced me to grow in new ways and considerably improved my Portfolio of designs. and yes, it has actually taken me two years for me to get my collection to a place that I am happy -ish!
One of the best aspects, I found, was when planners would send me a moodboard and ask me to design with concepts that I had never considered before – which was a great way to grow as a designer.
Infact, when I listened to a top destination wedding photographer in Paris, Audrey, speak on a
podcast

about her experience with building her brand, she mentioned how important it is to keep doing wedding style shoots, because it forces you to develop your skills and grow artistically.
2. Before you do wedding style shoots you need to consider this.
Earn Your Place in the Sun as a Wedding Invitation Designer.
Following on, I'd like to go over the sort of team you should target and approach for a wedding style shoot.
I had designed a small collection. My instagram account was up and running.

My website

had been designed. I had started. It was not the best or the ideal, but we have to start from somewhere. Nobody started from the top!
Once I had developed my first range of invitations, I believe I had about 7-9 designs on my website (which are now almost all deleted and replaced!). Alongside this I also had a small audience built up on instagram.
At this time when I started out, I was very careful to follow some marvellous invitations designers that I looked up to. Carefully observing the way they were marketing themselves. It seemed that wedding style shoots were the thing to do. I saw that some calligraphers / invitation designers were doing from 20+ style shoots every year, which is a lot of work to do for free ( some thoughts about this later).
I too was itching to work with some of the best teams.
I thought that if I approached a photographer whose shoots I like the appearance of, the fact that they had a large 15K instagram following would be the key to my success. I thought, once we get to work together, and I appear on their instagram (on a wedding style shoot we have to tag and feature all the contributing vendors on our feeds) that would be huge for me. I also thought that getting featured on a wedding blog such as Ruffled Blog etc… would bring flurries of clients my way. Yet, unfortunately, that was not the case.
DON'T REACH

TOO HIGH

TOO SOON.
One of the first mistakes I made was not approaching the right type of vendor.
I approached a very nice photographer for one of my very first wedding style shoots. I was scrolling through 100 Layer Cake. I saw quite a dynamic creative style shoot in the Utah area and it struck a chord. I approached the photographer and asked if we could do a shoot together.  I offered to pay her to coordinate the entire shoot for me ( not always necessary- shoots should be collaborative ). She happily accepted.
Yet I should have been a bit more design savvy and have a look at her instagram feed first. She was a light and bright photographer. My work was deep, dark and moody. The shoot was beautiful but it lacked many details. Even though I had provided a dark and moody Pinterest moodboard, the shoot ended up being a light and bright shoot, which was totally opposite to what I had expected.
I then realised that with every shoot that I did, I needed to also provide a document, outlining all of my expectations. I'd like the table number, to actually be on the table with some flowers behind, rather than shot on a flat lay with some scissors!
Even when I create lighter collections, they still have strong design accents,

see below bottom

. You can see the full destination wedding style shoot here.
APPROACH WEDDING VENDORS WITH THE SAME AESTHETIC FOR YOUR WEDDING STYLE SHOOT.
Realistically,  I should have approached photographers that shared this same aesthetic. Yet in my naivety and super-sonic passion, I was blind to looking for the same aesthetic and was hungry for any type of a collaborative team. I approached lots photographers and vendors with a light / bright / modern style. No wonder they didn't reply, our styles couldn't be further apart!
I also reached far and above. Reaching out to luxury wedding planner, whom I had seen featured on luxury wedding blogs such as Strictly Weddings.
Of course, it was a joke! My work was nowhere near the level it should have been for me to be able to approach those high calibre individuals. They had spent almost a decade or more on their craft and honing their higher level branding. Here I was jumping about with a lame portfolio and thinking that I could play with the big guys.
I WANTED TO JUMP AHEAD, BUT I HAD NOT EARNED MY PLACE.
Take it from me, only approach other wedding vendors, that-
 You have seen published for the sort of work you can create, or that is similar to your style.

Are in a similar position to you in terms of branding.
If you have a following on instagram of only say 230 followers, don't approach a vendor that has 70K followers and expect a reply. Go for similar followings and remember that the key is build yourself up.
It is a plain fact that wedding vendors will check your work, your audience size and your work. Those wedding vendors have spent a lot of time, in fact years and years of hard work and investment in their craft. They will be pulling down their own image and branding to work with someone in a lower position, unless your work is REALLY REALLY good, don't approach them yet.
Yet if you do manage to get through and to work with some higher calibre vendors, then good for you and you're on the right track. But expect this to come slowly, not to happen overnight.
At times I am approached by students in college, or other wedding vendors, with awful, incoherent instagrams. Their websites have hardly anything on them with no style shoots for me to show me, of the type of look they can achieve. These individuals expect me to give them my work. There is just NO WAY I would ever consider doing that. I have done so in the past, given my work to complete beginners with faith that they could produce something beautiful. It came as no surprise when the shoot was a mess.
3. Alongside wedding style shoots you also have workshops. Should You or Shouldn't You?
Lately, some workshops are popping up alongside wedding style shoots. Many of them, I would say 99% of these workshops are geared specifically for photographers. They set up two or three editorials to run over the course of a few days. They also teach how to do a flatlays.  I have been asked to donate my stationery to some of these workshops and unfortunately one workshop completely forgot to provide photographs to me and the other workshop's photos were so terrible and blurry that again, I could not use them.
You have to be very careful with workshops. Only donate your stationery if there is a wedding planner that you want to get your paper goods in front of.
Yet again, the organisers of these workshops promise lots of exposure through all of those newbie photographers, shooting and tagging me on instagram.
To be honest, with my experience it doesn't really happen. Most often in these cases the photographers ( who are still in the development phase which is why they are at the workshop) don't even know how to style invitations or stationery, which is quite apparent for me to see when I get the disappointing photos.
However, you might have a completely different experience, and if it works for you – great!
4. Wedding Style Shoots Mistakes you Should be Aware of.
Doing as Many as Possible / Over Saturation of Pretty Images.
 EXTREMELY FOCUSED
Taking you right back to the beginning ( I know, I keep going there, but bare with me), again I was so full of utter zeal and excitement that I was really hungry, hungry, hungry for success. I was so driven it was crazy. I thought that I needed to do as many shoots as humanly possible. Whoever, or whichever type of style shoot I could collaborate on, I did! Be it, in Russia, Italy, Australia, wherever it may and whatever sort of shoot it was – I went for it.
This was completely the wrong approach.
I heard an industry leader on a live instagram chat that you need to be more focused with the image that you want to project or reach with your branding. Frankly, I had no idea what this meant to me. I started off doing shoot in all sorts of styles, light and airy, barnyard and anything else!
After the first year of shoots, after a few wedding style shoots started to be published, I started to develop my own signature look. I adored a fine art, more editorial shoot that was rich in details, was full of depth / rich colours and in a palace or chateau.
Other vendors could see that I was producing a consistent high level of designs and I had an influx of credible wedding vendors like Sarah Haywood, start to follow me ( on instagram). I knew I had their attention and was ultimately on the right path.
It had taken me two years of constant style shoots to develop my portfolio and style to a place where I knew inherently what "my look / my design identity" was.
Following on, I wanted to put my own stamp on things. I took the decision to focus in on the dark and moody and palace theme. I made a conscious effort to only go for these types of shoots. I ended up with some splendid shoots which you can see more of here.
This brings me to the next area that I will cover for you……..
5. Do Wedding Style Shoots Bring Clients?
The very reason that I actually fanatically went all out, mad, mad, mad for doing constant wedding style shoots, was that……….
I saw all of the other stationers / calligraphers doing them constantly and…………
I THOUGHT IT WOULD BRING ME CLIENTS IMMEDIATELY
Did it work?
In a word……….. meeeh……
NO
And again, this could be completely different in your eyes, if your a planner, a photographer, a make up artist, you experience indeed may be very different to mine.
I have heard from other vendors that because they meet each other at workshops, or when they organised style shoots, they develop a relationship together and end up referring clients. I had hoped that all the tens of wedding planners and photographers that I had worked with might end up referring me.
Did that work?
In another word…….
No no no.
Maybe it is because I work remotely and ship my work all over the world, and obviously cannot hope on a plane each time to accompany my stationery.
All in all I have managed to get featured 15 times out of the maybe 25 wedding style shoots that I have worked on. The rest, my work was received by the said photographers / planners and I didn't get any photos back. Very unprofessional but when you play with strangers, you never know what the outcome will be. You have to be comfortable with that risk.
Returning back to getting published, from those 15 features ( I haven't added the latest ones below) from leading wedding blogs such as ………
……..you would think that being published on a leading wedding blog would at least get me noticed? Let's keep it real here.
Do you know how many times someone found my stationery appealing and reached out to me as a client…..
a big fat zero!
I did however have two clients reach out to me from two of the designs that I made which they saw. One client saw my invitation on Pinterest when she search for her venue, Vizcaya, in Miami; the other saw a hand painted invitation suite from an editorial staged wedding shoot that I had just done in the south of France (below) on my website, rather than on a wedding blog.
So why did I or do I keep on doing wedding style shoots?
During those times when I am free and not booked with client work, or illustration commissions-
For me it is all about:
Developing my portfolio to be the best that it can be, always trying to push the boundaries and show potential clients that might look through my website what I am capable of and what I love to do.
Gaining more credibility as a stationery designer and illustrator. Let's face it if you could hire a professional designer that has been published several times, or a professional who has never been published at all, they are both the same price, which one would you choose? I know I would pick the one who has been working with the other vendors in the industry to create style shoots and someone I would view more credible, reliable and someone who is used to delivering items on time and used to working as part of a team.
Getting those powerful backlinks from highly credible wedding blogs to my website, which is a huge, huge, huge additional factor in aiding my

SEO

 and ranking my website higher up on Google.
Finally I'd like to chat about when you slow down with the whole wedding style shoot thing.
6)  When should you stop doing wedding style shoots and focus purely on developing your portfolio instead?
Again, I am not the world's largest expert in this subject and there are many, many professionals that have been around, way, way longer than me. But what I am sharing here really applies to me and the direction that I would like to go in, in the future.
From the 25+ wedding style shoots that I have designed stationery for, I have now eventually seen that I am pretty much getting approached and asked on a pretty regular basis to create exactly the same thing, again, again and again.
Of course, of course, I am so grateful and humbled that anyone thinks about reaching out to collaborate with me.
BUT….
Can we have this…. with gold.
Can we have that theme…with gold.
Ehhhhhhhh.
Now I do know that the majority of my hand painted wedding invitation do have my signature style of black and gold pretty much as the predominant theme, but I like a challenge, a change and to stretch myself as any creative does.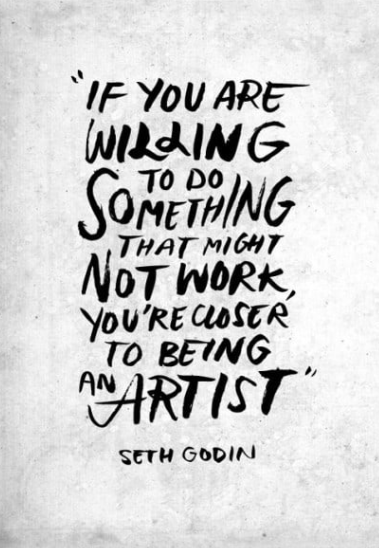 So from now, if I feel as though I am repeating myself, I would rather not work on the style shoot itself, even though the other wedding vendors have an amazing shoot set up in Greece, or whatever. If I feel as though I am doing the same thing I am not going to take it.
I would rather work on my own passion projects.  I have been dreaming about doing a series of illustrations on Portugal for so long now and I would so love to block out some time to do that!
Personal projects keep the creative flame burning. Sure we all go through burnt out and I often have ups and downs in my design journey, I'm human after all. But the more I do personal passion projects the more I can loose myself and try new things in design.
I hope you have found this article has been helpful in some way to you!
If you have managed to read this  article, well done to you!
Now it's your turn.
Please do leave a comment!!!
Tell me about your experiences, what would you like to do next and where are you in your creative journey?
If you'd like to see my design visit here.
If you'd like to get in touch for some wedding invitation get in touch here.
If you'd like to subscribe and get these BIG FAT MAGNANIMOUS article straight to your inbox ( don't worry, i don't blog that much!!!) Subscribe here.