8 Reasons to Hire a Wedding Stationery Designer (UPDATED)
Have you Ever Wondered, What a Wedding Stationery Designer is and why you Should Hire a Wedding Stationery Designer?
What is it all about anyway?
The latest trends all point to the rise of the hand painted and custom wedding stationery designer. What is a wedding stationery designer and how can a wedding stationery designer help serve you? In this article together we will discuss all the reasons and advantages of hiring a wedding stationery designer and exactly what benefits and ways they completely differentiate from other shop bought, ready made wedding invitations.
Perhaps you will be having a special

destination wedding

and want something very unique to mark your big day?
We will be looking at what it takes to work with a designer on creating a completely original design and all the steps involved throughout the entire process  and how hiring a wedding stationery designer can guide you through while making suggestions along the way.
The main areas that will be BLAAAAAAASTING our way through are:
What is wedding stationery designer?

What is custom designed wedding stationery?

Discussing ideas/immediate feedback.

Exactly HOW and what can a wedding stationery designer do for you?

Going beyond your personal skills – or your planners skills.

Completely unique designs.

Everything will be scheduled and planned in advance.

Investment / Spending your money wisely.

You value high end couture design.
So, please grab yourself a cup of tea and without further ado, let's get right into it!
Number One: What is a Wedding Stationery Designer?
A wedding stationery designer is a specialised professional. An invitation designer deals specifically with designing high-end, luxurious, high quality wedding invitations that are personalised to you. They are seasoned pros and know exactly what they are doing and know the best ways of how and where to spend your budget for maximum effect.
A wedding invitation designer helps guide you through the process of designing custom wedding invitations. It's a long journey that can involve many decisions and cover many areas that need to be taken step by step to avoid overwhelm.
You can easily get decision fatigue, so it really is best to hire an expert and make sure you end up with designs that you love.
Number Two: What is Custom Designed Stationery All About?
When you're looking for custom designed invitations it is as though you are making a designer couture dress. Rather than buying cheap ready made dress for about $50, you want an Alexander McQueen dress that is completely custom made for your body and designed specifically for you.
You go into meet your designer, they take your measurements, you decide on the fabric, the colour, the embellishment whether you apply beads, sequins, stones, the cut of the fabric.
Custom designed invitations are the same as that couture designer dress, or even compared to your wedding dress, your invitations are designed for you and in close communication with you. You will work in a 1:1 relationship and your wedding stationery designer will work with you every step of the way.
WHY DO IT AT ALL?
Your invitations are literally your story, your vision in art.
IF YOU WANT YOUR GUESTS TO SIT UP AND TAKE NOTICE, BUILD GREAT ANTICIPATION, YOU WANT TO CREATE AN EXPERIENCE THAT WILL LAST A LIFETIME AND REFLECT YOUR EVENT.
Working with a wedding stationery designer is by no means for the faint hearted penny pincher.
It is by no means cheap to work with a designer as there will be a lot of communication needed, as well as lots of time and dedication that is involved with creating and revising original artwork.
How much does it cost to get wedding invitations made?
You are buying a Porsche or a Ferrari in terms of wedding stationery and the prices reflect that. You should expect prices to start from:
at least £1700 – £3,700 for lower level packages
anywhere from £8,000 – 15,000 for full service, exclusive couture stationery design, including the wedding invitations and "day of" stationery.
Every single client and custom stationery design brief and job, is unique as is the fee.
Sometimes just the design development and artwork can take anywhere from to 2-4 weeks to create.
You can read more detailed information on pricing below, in the investment paragraph, labeled number eight.
WITH THE ATTENTION TO DETAIL REQUIRED FOR EACH BESPOKE PROJECT, only a few special custom clients can be taken on every year.
Your Wedding Day
In the eyes of the world, your wedding is going to be the one of the most memorable and happiest days of your life. After many adventures together – through highs and lows; through challenges and successes – your significant other and you are finally ready to make it official.
You might soon decide to start a family, but before that you'll want to build a memory that will last you forever!
Being excited for the fact that you're getting married is great, but you should also ensure that everything is exactly as you imagined it. The most complex parts of your wedding should be left to a seasoned pro.
Number Three:  Discuss Ideas with Your Wedding Stationery Designer and Receive Immediate Feedback
So you have DECIDED ON YOUR DRESS, you have a firm idea of your colour theme for your flowers and wedding decor, how can you now weave the same ideas effortlessly through your wedding invitations?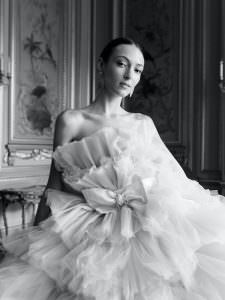 When you call or contact your hand painted wedding stationery designer, you'll no doubt have an array of questions, can you work with vellum, do you work with printers, how long does the whole process take, what's the first step?
TIPS:
At this point make sure you ask a many questions as you can to make sure that you are making an informed decision.

Upon your first contact you discuss your ideas, your wedding theme and ask to see how that can be incorporated. You can put forward your inspiration or offer a Pinterest board.

Your stationery designer will be able to steer you in the right direction and offer you answers on the spot.

You should have a maximum budget in mind and offer this to the stationery designer who will then be able to map out a design accordingly and offer you a range of options available within your price point.
"LUXURY IS IN EACH DETAIL"

HUBERT DE GIVENCHY
But wait, how do I EVEN FIND THE RIGHT WEDDING STATIONERY DESIGNER?
A piece of advice here, do not, do not DO NOT HIRE A DESIGNER WHOSE DESIGNS YOU DO NOT LIKE. This is very important. If you don't like their artistic ability it is going to be a challenge to create something you love. Rather you need to identify a designer who makes your heart pound. Then whatever they design for you, you will love it!
ONCE THEY ARE DESIGNED, PRINTED AND SHIPPED OFF YOU CANNOT GO BACK AND CHANGE THEM, THERE SIMPLY WILL NOT BE ENOUGH TIME AND YOU DO NOT WANT ANY NASTY SURPRISES!!!
Number Four: Exactly HOW and WHAT can a Wedding Stationery Designer do for you? 
Bespoke Wedding Invitations
Tailor-made invitations should encapsulate your personality as a couple. Professional wedding stationery designers will listen to your love story, your personalities, your interests and try to gain an understanding of the wedding vibe and décor to create iconic designs that are truly meaningful to you.
Dealing with a seasoned wedding stationery designer professional, lets you fine-tune your designs and achieve the best possible results.
WHAT CAN A WEDDING INVITATION DESIGNER REALLY DO FOR YOU?
Thanks to years of experience, a wedding stationery designer can:
Share tips on the most attracting combinations of fonts and offer a range of calligraphy that will best compliment your vision, whether that may be flourishes of wild fine-art calligraphy, or more subtle touches of calligraphy.
Suggest modifications and offer colour options, getting the colour palette right really is key to a coherently and stylishly designed paper suite. Printers will often ask which shade of gold from their spectrum of 25 golds would you like to select!
Advice on the best possible option available in terms of sourcing paper and ink colours. There are a vast array of papers including luxury handmade textured papers, soft transparent vellums, heavy weight cards and more creative surfaces such as leather or acrylic. The possibilities really are endless.
Guide you through gold foiling or letterpress techniques.

Offer cost-saving tips or offer expert advise for luxury elements.

Identify where you want to make the largest statement and focus on that.

Have knowledge of pre-wedding, wedding day items and post wedding stationery.

Offer custom packages.

Guide you through the whole process in an advisory role, taking all of the hassle away. See this example of how a client was guided through the steps of a custom designed invitation suite,

here

.

Create completely original artwork and design your wedding invitations from scratch (view below). Perhaps you would like to have a drawing or a watercolour piece of your wedding venue?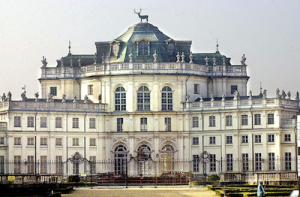 In addition to providing you with ideas, a custom wedding stationery designer will also be able to cover the role of an adviser. Together, you and I can come up with the perfect solution to make your wedding both enjoyable and memorable.
Number Five: With a Wedding Stationery Designer YOU CAN GO BEYOND YOUR Personal Skills and Avoid Compromises.
We all like to believe that we can do just about anything.
Some planners offer these services, but to be honest your planner should focus on creating an overall coherent, sophisticated event and leave design to an artist.
Unless you've been practicing for a long time, building a large number of wedding invitations will inevitably pose a challenge. You might eventually succeed at it, but nobody can say how big of an effort that's going to take.
There are many issues along the way that can pose a challenge.
Creating artwork for your wedding invitations with watercolours, acrylics and calligraphy to form a design is just the first step.
Once you take a design from paper to your PC, you will need to play around with various settings to make sure the printed version is not faded or too strong in colour.
Once you go into production, you need to address things like:
Ink cartridges running out on your printer.
Ink getting smudged onto the paper during printing and coming up with ways to avoid it.
Did you order the right amount of paper.
Will you need to reorder materials and delay your timeline.
How long will it actually take to tear edges.
Address envelopes with calligraphy.
Order enough envelopes to prepare for calligraphy mistakes.
Do you have enough calligraphy nibs and ink?
You may need to prepare artwork to be digitalised for foil printing, or letterpress, or to create a custom wax seal stamp.
Conversely, just like most professionals, stationery designers work with these kinds of projects every day.

Hiring a designer ensures that your ideas come to life exactly as you imagined them, within a planned timeline.
Let's admit one thing, no one want to adds another pile of stress to an already stressful amount of choices that a bride already has to deal with.
PLANNING MY WEDDING WAS REALLY STRESS-FREE, SAID NO BRIDE EVER!
You won't have to spend hours learning how to achieve certain looks and effects nor come to compromises with your own personal abilities. The sheer bespoke quality and designer feel will make an immediate resounding difference in the eyes of your guests and instantly set the tone and certain expectations for your wedding.
Treasure Forever 
We are all looking to set ourselves apart form the sea of weddings out there. We want our wedding to be an experience, full of meaning, passion and moments that will take your breath away and touch your heart profoundly.
MEMORIES ARE THE KEY, NOT ONLY TO OUR PAST BUT TO OUR FUTURE," Corrie Ten Boom
Your artful papers will stand as an irreplaceable memoir of your wedding day. Using hand made, textured the highest quality paper, the best possible lettering and utilising complimentary colours all contribute towards the creation of an appealing invitation. As we already said, you want these items to scream "come to my wedding, it's going to be an exclusive event, full of love, class and designed as you've never experienced before!"
Number Six: Your Wedding Stationery will look Original and Unique.
"SOME PEOPLE THINK THAT LUXURY IS THE OPPOSITE OF POVERTY. IT IS NOT. IT IS THE OPPOSITE OF VULGARITY."   COCO CHANEL.
When done right, your custom designed wedding stationery can say more about your hopes and your dreams than 1000 words.  A professional wedding stationery designer, WELL A GOOD ONE ANYWAY will dedicate all of their time to make you happy. Most designers have the ability to come up with original ideas, eventually tweaking them to resonate with their clients and with each of the guests.
There's no need to worry about being out of the loop either.
With me at my little company  Crimson Letters, I pour all of my heart and soul into your art. Making sure that you are happy really is my sole concern.  You'll always have a say in how the design is coming along and we'll be able to discuss each step in detail. Your special day will look amazing; just as you envisioned it!
Number Seven: You Can Rest Assured That Everything Will Be Ready Ahead of Time.
By hiring a wedding stationery designer, you really can run off to a little hut for the weekend and rest easy knowing that everything is taken care of.
Most people only have some basic knowledge of what creating a wedding invitation takes.
Collecting all necessary materials and choosing the words that will appear on them is merely the first step in a much larger process. Your invitations will have to be designed, tested out with text, printed, mounted on card stock, calligraphed, wax sealed, packaged, and shipped. Don't forget about the huge amount of materials that you need to buy to create them, especially if you want original calligraphy.
Clearly, this is going to require both a lot of time and plenty of attention.
Are you planning to jet set off to a destination wedding? You need to have your save the dates ready and send them out at least 6 months before the actual event takes place, so that your guests can book their tickets early!
Working with a professional guarantees that you won't have to scramble for a fix at a moment's notice. This makes the whole planning process much lighter on your end, saving you time that you can spend planning other details!
MAKE SURE YOU DO LEAVE ENOUGH TIME AND BOOK WELL AHEAD OF TIME!!!
Above all else, you'll also get to the altar with a lot less stress on your shoulders! This is your day, after all! There's no need for you to look as if you just went through a war.
Number Eight: Investment / You Are Going To Spend Your Money Wisely by Hiring an Invitation Designer.
"If I do it myself, I'll surely save a buck or two".
If this is your opinion, I totally respect that, but you are not the client for me.
The average budget for wedding invitations usually fluctuates between 6 and 9% of the total sum you'll invest in the event. Prices can vary greatly, but the people I work with should expect to spend from:
£2900+ for one heirloom hand painted stationery suite to frame and keep as a memoir
£6500+ a higher investment fee a full package
Here below is a list of just some of the variables that will affect price and that I will go over in more detail below:
How will you hold the stationery items, an invitation wrap design,  silk ribbons, or a fabric or vellum wrap

Which printing technique is selected, there are so many which can affected the final fee

Calligraphy/wax seal

Custom made wax seal

Custom made monogram or crest design, which may also be needed to be digitalised for use on your wedding website

Envelope stuffing

Would you like torn edges, painted in gold ( this can significantly add to the final cost, especially when you are looking to hand tear 1000 edges or more)

Gold foil leaf applied throughout the suite

Hand painted touches

Packaging & shipping

Materials, inks, calligraphy nibs, paint and any other items that may be needed
For this investment, you as the client will experience a tailor made service to encapsulate your ideas, your wishes and your chosen design.
At Crimson Letters I use a fusion of watercolours, acrylic paint, calligraphy and luxurious embellishments to create opulent and artistic designs. High-quality materials are used to ensure the invitation feels as gorgeous as it looks and all designs are individually decorated to create an authentic, exclusive style.
Depending on which package you opt for, you will get you bespoke design, calligraphy addressing on all your envelopes (not printed addressing), hand painted details throughout your wedding suites to keep that authentic feel,  the main invitation, a monogram card with the couples initials, a styled detail card, and lavishly hand painted envelope liners and even large custom made couture envelopes with your custom crest.
For a similar amount of money, an untrained person is highly unlikely to produce something that will look appealing. If you decide to go DIY on this part of your wedding, you'll add a lot to your already overcrowded to-do list, especially if you have a demanding career. You'll have to acquire the right materials, learn how to tackle each step of the creative process, and invest days in the usual trial and error. Unless you already own it, be prepared to rent or pay for the use of specific printing machinery.
Your guests will definitely appreciate your dedication and care!
Number Nine: Use a Wedding Stationery Designer to Help you Create a Couture Artisan Look.
Personal prestige still plays a fundamental role in today's society. Especially within certain circles.  Subtle displays of wealth and power can change the way other families will interact with your own. Some might believe that just about any wedding invitation will do the job. However, showing that you can afford the best has very specific effects on certain people.
While we already saw what the average price for wedding stationery is, more high-end solutions are also available. Those who wish to make their special day look both exclusive and classy can pick among several of them.
Gold foil, acrylic invitations, letterpress details, hand painted illustrations for instance, allow your invitations to immediately stand out from the crowd. Other essential extras such as sophisticated silk ribbons or wax seals also add that touch of glamour that you're looking for! If you decide to go with these, remember that I'll need a bit more time to sort everything out.
Do you feel like your wedding day should be preposterously grand but don't know where to start? No problem! In addition to wedding stationery, Crimson Letters also offers other services. If you have an idea buzzing around in your head and need some guidance, reach out. You can send me a message and ask for a custom project. I'll be more than happy to sit down with you, have a chat, and go through your plans together!
In Conclusion
For an overwhelming majority of you, getting married only happens once. With no time for a second try, you clearly want everything to be perfect on the first run. Making use of a wedding stationery designer's skills. With their knowledge and past experience, stationery designers can help you to get exactly the wedding stationery you want!
Before you risk being stranded in the ocean of things that lead to a wedding, let a professional take care of your invitations! If you feel like you need a hand, don't hesitate to send me a message!
So why should you choose a professional wedding invitation designer? Because your wedding is a celebration of your love and every aspect of the event should reflect this with beauty and originality. If your love is one of a kind, your invitations should be too!
At Crimson Letters we offer luxurious packages specifically tailored to your wedding. Please check out my website > www.crimsonletters.com to take a look at my portfolio and services.
It all starts with a chat, we'll see how it goes from there!
You might also be interested in these articles:
London Wedding Invitations – Create that Black Tie Edge
French Style Wedding Invitations
Bespoke Wedding Invitations for the Country
Unique Escort Cards and Place Names
Watercolour Illustration – Floral and Fauna
More About Me, the Designer Behind Crimson Letters