Villa Erba Wedding Invitations
Villa Erba Wedding Invitations – Dark & Moody Meets Refined -Chic
Recently I was asked to design a Villa Erba wedding invitations suite for a beautiful, fine art inspired wedding for Villa Erba, which sits on the famous Lake Como. I'm do rather adore anything to do with Lake Como weddings and I jumped in during my slightly quieter time, around the January period.
Truly, I had no idea how to create this suite. Oftentimes, the hardest part to creating a new custom designed stationery suite is starting and to find a point of inspiration to get excited about so that it encourages me to start being creative.
Envelope design
I chose to use the envelope design as a starting point. When I create entirely new designs, I am often at a loss with where to start. More and more I find myself referring back to my enormous library of designs that I already have in stock and simple reuse and repurpose those ones, rather than reinventing the wheel with entirely original work every single time – which is quite exhausting as a creative.
I was influenced and inspired by a previous floral painting I had created and simply reinvented this design and hand painted it, using very thickly applied acrylic paint and some fine paintbrushes. I focused on using some pale yellow, deep rich yellow and a dark sap green paired with a more olive green for the foliage and floral designs. I used a very light, translucent vellum paper for a delicate accents alongside the heavier card stock for a more refined – fine art wedding stationery feel.
Custom crest design
I do love playing with drama and contrast. I enjoy placing opposites and strong, striking design elements together within one collection. Therefore, as an addition to this elegant, hand painted envelope I paired it with a couple's monogram, crest design card. I focused on creating a decadent, ornate leaves and filigree custom crest design with two shades of gold to really make the crest design, pop and stand alone as feature within this Villa Erba wedding invitations suite.
Here's the entire Villa Erba wedding invitations suite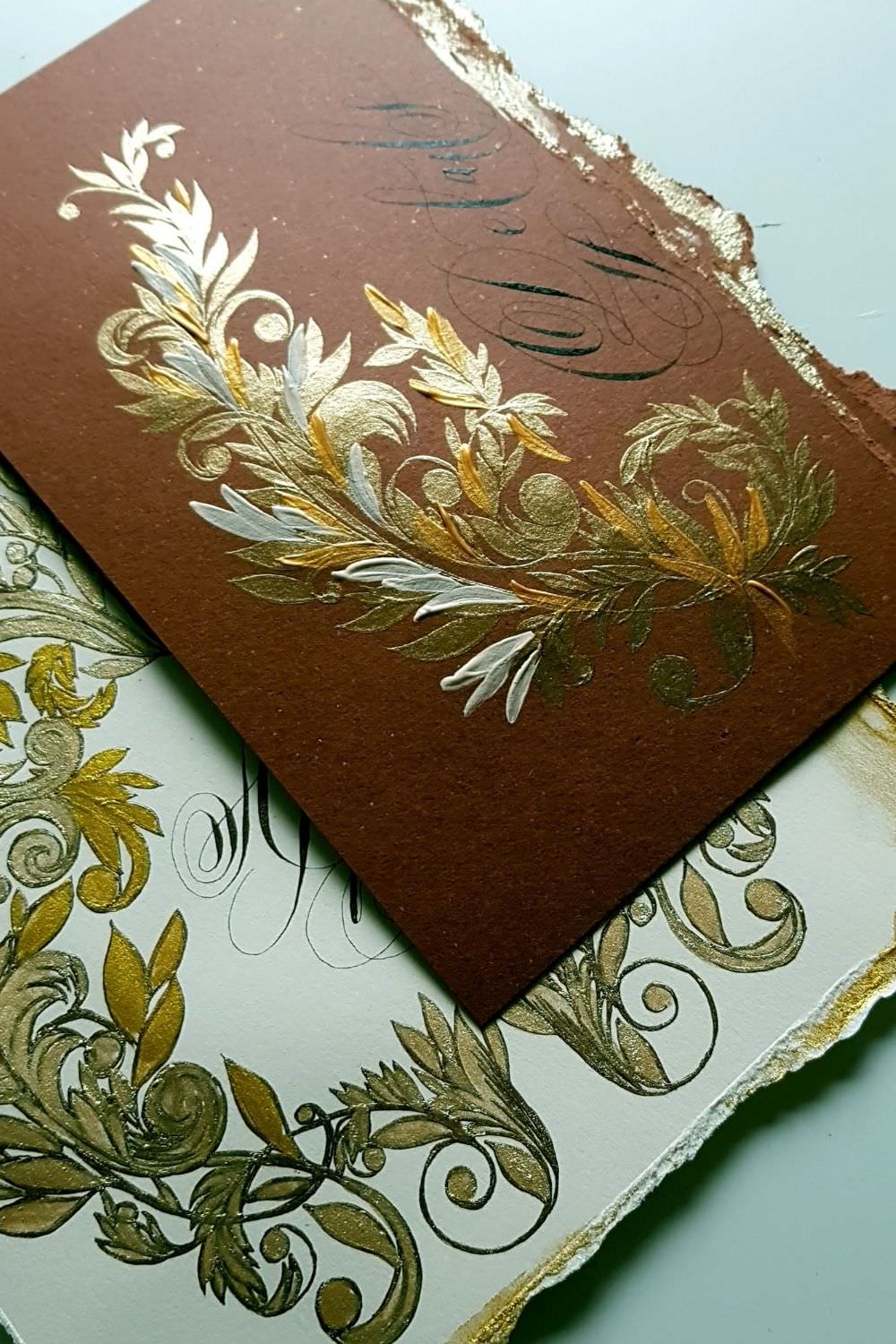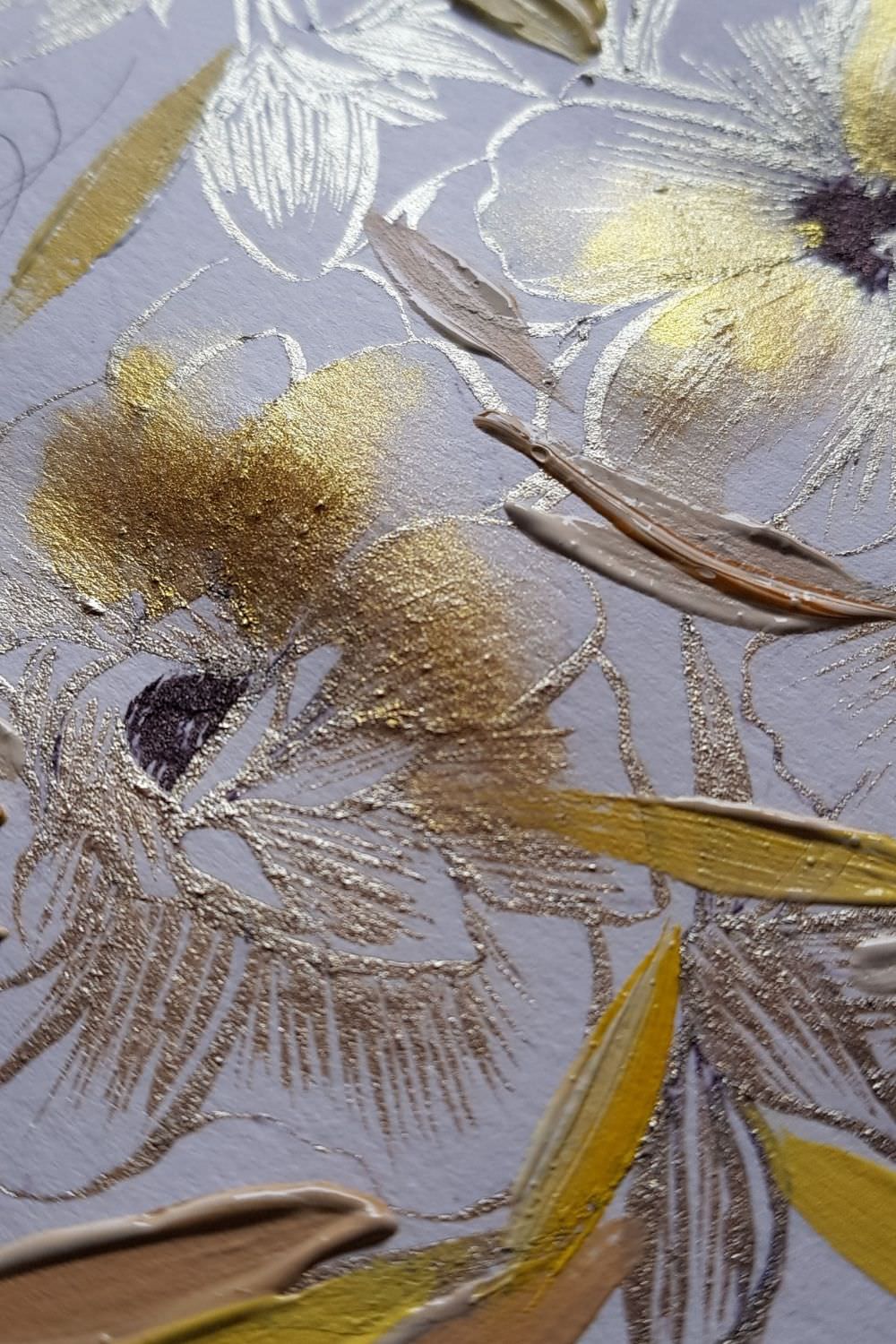 I hope you enjoyed seeing all the contrasting elements that I pulled together for this beautiful Lake Como wedding.  Let me know below in the comments, what your favourite part of this suite is.
So if you are looking for beautiful invitations and artwork of your own, featuring hand-painted watercolour illustrations, I'd love to hear from you! Email me at rubana@crimsonletters.com or get in touch here. And while you're there, why not pop over to connect with me on Instagram or Pinterest to see more of my latest projects!
If you'd like to get a better idea of the process, you can check out my latest videos here as well as videos from some of my other past projects.
Here are some more posts you might be interested in: