16 BEST Destination Wedding Locations (IN THE WORLD UPDATED)
The Best Places for the Most Unique Destination Weddings.
A wedding is the most special day in the life of a couple and for a lot of couples having one of the most unique destination weddings is the most romantic way to say I DO. There are a lot of reasons why couples opt for a destination wedding which includes the urge to see a different country, to make the wedding more intimate and others. But regardless of the reasons why couples decide to get on a plane and have a wedding in a far far away land, we all cannot deny the fact that a destination wedding is all shades of amazing and romantic. Let's take a look at some quick fun facts….
So in this post, not only will we be taking you through the best places for unique destination weddings to host a wedding but also you can find information on what documentation is needed, where to stay, what activities you can plan whilst out there and important wedding planners in each area.
Here's a list of all the destination wedding locations covered:
Iceland
Bali
Brazil
Italy
Aruba
Portugal -Sintra
Portugal -Bussaco
Azores
Madeira
Wales
France – Chateau Ville le Vicomte
Northern California – Point Reyes
Bahamas
Greece
Hawaii
Switzerland
Now let's get right into some of the best destination wedding locations starting with our most favourite of all, of Iceland.
1. Iceland
How could we not start with the land of fire, floating icebergs, fields of ponies, dramatic waterfalls and wild ponies?
After watching the the film Walter Mitty, this destination wedding location has exploded in its popularity. I think you could understand the phenomena when you take a glance through the photographs here.
Making one of the most unique destination wedding locations. If you are an adventurous couple seeking more than just green hills, then Iceland is for you.  Wildly romantic country and perfect for planning elopements or small destination weddings. The country is filled with amazing snow-covered glaciers and mountain ranges, hot springs, thermal pools, hot and active volcanoes and rocky surfaces that look like they are from the set of the Game of Thrones. This country is full of so many natural wonders that it makes the best spot to say I do in grand style.
Looking for a wedding planner? Here are some options:
For more general information you can check here:
Looking for luxury hotels? Look no further, try these as a guide:
Important Requirements
Important documents that are translated into local languages
Passport and birth certificate
Evidence of legal stay in Iceland
2. Bali
Following on, we go to Bali. Picture yourself riding through a tropical forest, on the back of an elephant wearing tall exotic gold headdresses fit for a king and queen and residing in the best possible hotel locations, where the hotel knows how to make the most out of its location. Bask in exotic and brilliantly bright cultures, historic age-old temples and magnificent mountains, not to mention the many beaches that double up as an altar.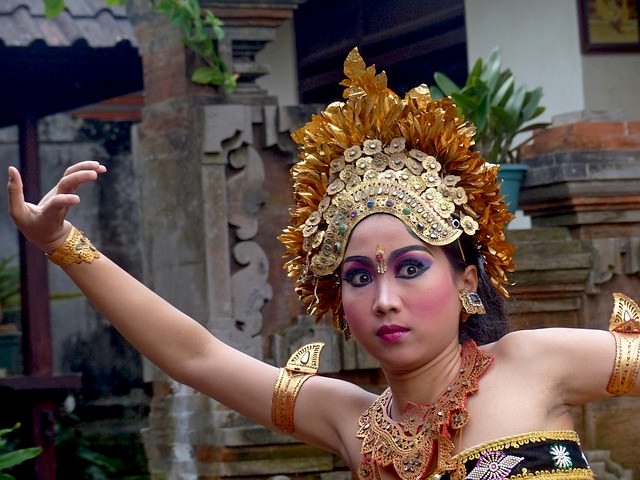 For more inspiration you can visit these wedding style Shoots for destination wedding inspiration in Bali visit here. Also see here.
If you're looking for wedding planners look here:
Looking for a luxury Hotel in Bali?
Our top pick is the Bulgari Resort, packed with dramatic high-rise cliffs, infinity pools, positioned right on the beach, this hotel will tick all the boxes and be sure to satisfy your destination wedding locations- indulgences.
Important Requirements
You will need your passports
Birth certificates
Any additional certificates of divorce papers/decrees or death certificates for widows
3. Brazil
Brazil has some of the most breath taking, surreal landscapes, whether you're looking for gargantuan ancient forests, shining beaches, majestic waterfalls, a trip down the Amazon river, a marriage in the grand cathedral or playing it up andhttps://www.roughguides.com/destinations/south-america/brazil/ dancing around at the greatest, most colourful carnival in the world!
In short, it is one of the most exotic and unique destination weddings location possible. Imagine having your photographer snapping you exchanging vows sailing down the river, or your right next to a powerful waterfall. It would make an unforgettable experience.
Alongside all the magic that Brazil has to offer, instead, if you're a couple looking for something brilliantly bright and playful, why not go for some street art?
Brilliant photographer Arthur Rosa, did exactly that with the couple that he photographed below. If you are looking for something, bold and bright and you really want something to help you stand out from the crowd then go and visit his website here.
If you are interested in getting married in Brazil, contact these wedding planners:
Here is a list of top hotels for the ultimate indulgence:
Important requirements:
Your birth certificate
Declaration of single marital status. If you are divorced you need the final divorce decree or the death certificate if you are a widow
You should get these documents certified from a Brazilian Consulate in your country before you travel to Brazil.
Your passport
A completed application form with you intention to marry
4. Italy
Continuing on with more places for unique destination weddings, consider Tuscany. Rolling green hills, sunshine warming your heart and soul, olive trees and piles and piles of romance. Or perhaps you're looking to float around aimlessly throughout the canals of Venice, soaking up the myriads of culture?
The word Italy is synonymous with romance in all parts of the world and it sure lives up to its reputation with amazing locations that are perfect for destination weddings like the green rolling wild hills of Tuscany pictured above, or perhaps beautiful Lake Como and the Isle of Capri.
Photography by Saycute
Italy is perfect for couples who want a Mediterranean wedding and we have not even mentioned the city of Rome or Venice. Can any country rival Italy when it comes to destination weddings?
Have you thought of Venice?
Perhaps you'd like to explore the unmistakable sophisticated Venice? There is a plethora or wedding venues to chose from and tour around the famous 100 tiny islands and tens of canals to roam around. This is a couples paradise for those looking for some high drama and unmatched beauty and charm.
Photos of Venice below are taken from destination wedding photographer Robert Panciatici.
If you would like some stellar no-fuss , high quality information, and lots of details about wedding venues in Italy, then you HAVE TO  you have to see this post NOW! It is a great article with lots of key resources, room capacity, luxury hotels, historical mansions and modern resorts for your unique destination wedding that is sure to tick all the boxes.
If you need some wedding inspiration, visit this style shoot, set in the heart of Tuscany.
Here is a list of top wedding planners in Italy:
Important Requirements
Arrive the country in a week
Birth certificate
Letter of approval from the city council
Next, we are back over to the Caribbean for our unique destination weddings list.
5. Aruba
This city is the sixth most visited Island that you will find in the Caribbean and this is because it has a beautiful weather all year round, what's not to love about constant sunshine!!!
With so many attractions in this captivating Island and plenty of lush tropical greenery as a backdrop, you will quite literally be spoilt for choice! Look here to find how to book a visit to some islands. For me the major pull factor of Aruba, amongst the many brilliantly cute coloured townhouses ( which I just love) have to be the flamingos and the crystal clear white sand!!! I would love have my wedding here, to watch the flamingos, relax on the pristine beaches and if you are feeling more adventurous, swim with the sharks!
Activities to enjoy
Whether it's horse riding, biking, dinner parties, snorkelling, or sailing with a top class lunch, see here for all the exciting activities.
Watch out for the sugar strands that are a sight to behold and the Island never sleeps (the nightlife is always bubbling). You could head out on your wedding eve to some of the casinos in the city (don't bet too much though) and there are enough high-rise hotels to cater to your guest and they could get some beautiful artefacts from the numerous boutiques in the city. This way they also get to have fun on your special day.
However, if it is a huge wedding with a lot of guest coming around, then you would have to hold it at the City Hall which is a beautiful building right in the city centre.
But this won't stop you from holding your other ceremony in other parts of the Island once you are done with the official ceremony. Located right in a prime location (south of the hurricane belt). So you don't have to worry about any form of "terrible wedding weather" on your special day, yet I would make sure you check out any potential storms or that might be predicted, so that you can plan ahead.
Photographs courtesy of  Christina Forbes Destination Wedding Photography.
Here is a list of wedding planners that specialise in Caribbean weddings:
Need some hotels?
Here are out top picks.
Important Requirements:
To get hitched in this city, you will need
Copies of your birth certificates
Passports
Two witnesses
Zipping back across the ocean to Portugal.
How could we not put Portugal into the mix of our most popular places for unique destination weddings?
Portugal, Spain and Italy are all some of the best places you can visit in Europe amongst so many others for your destination wedding locations, yet Portugal has captured my heart in an ooooooh so special way.
6. Portugal
Portugal, beautiful weather all year round, with mild winters and lots of sunshine, great food, wonderfully friendly people and much of the country that seems to be covered with the cutest trees, what's not to love about this unique destinations wedding location? If you're an adrenaline junky, then this is for you, your honeymoon will be unforgettable.
The wedding venues here are just unbelievably beautiful, stylish and hot for the taking. Portugal does have a wealth of wedding venues available that you can use as a hidden paradise for destination wedding venues that are affordable destination weddings as well as the most luxurious wedding venues in the world. If Madonna just bought a house to renovate and moved there, there must be something special about it right!
Let's start the ball rolling with my absolute most favourite place in Portugal, Sintra and then on to Bussaco.
Sintra is a hidden gem for a unique destination wedding location
If you love antiques, history, interiors and magnificently decorated palaces, then you must consider having a destination wedding in Sintra. Sintra truly is a historically, sensational place that the aristocrats and Kings of Portugal would reside in.
It has an abundance of 19th century striking architectural monuments palaces dotted around the area and each building has its own unique story to tell, Sintra has thus gained a Unesco World Heritage status. It is not hard to see why. Not only are the castles here are out of this world but many of them date back to the 8th and 9th centuries.
Pena Palace for quite an extraordinary destination wedding on a hilltop
Many of the main castles such as the Pena Palace which is not only astonishingly colourful and magnificent on the outside but is also equally on the interior, elaborately decorated with astonishing antiques. The Pena Palace is quite literally, and I mean literally situated right on top of a mountain. The best way up their is by bus or taxi, but definitely not by walking! As you can imagine, the views when you get up there are pretty sensational.
Below is the Queluz Palace. It is situated outside Lisbon just as you enter into Sintra and sits in such a quiet place, that is far from the hustle and bustle of Pena Palace.
If you're wondering, whether these spectacular venues host destination weddings, yes,  each one allows weddings . ( I would get help from a wedding planner from below to get more information and to have someone on the ground to help you get organised). Each time you discover a new palace, there are so many to explore, it's as though you have discovered a new jewel. It's like going on an adult Easter egg hunt!
List of palaces that allow weddings:
Queluz Palace
Monserrate palace
Pena Palace – why not be flown in by helicopter?
Here is some more information on some palaces that host weddings.
A refined destination wedding venue, within the heart of the country
7. Bussaco
Years ago, when I actually visited this place for the first time, it left  a deep and lasting impact on me and we have since returned there every single year, for 15 years.  As you drive up the winding typically "S" shaped roads that curve up the Luso hills you slowly begin to realise that you are driving up quite a height. Yet with barely anything but trees and a few old abandoned villas you start to thing where on earth you are going and if you will ever get anywhere.
Then on your immediate left an orchard of  orange trees perched up on a cliffside are a welcome sight and soon afterwards you arrive at the gate for the grounds of The Palace Hotel of Bussaco, a place known for when the Portuguese kings would stay during hunting expeditions.
As you enter through the large stone gate columns and after a few more twists in the road you come to what appears like an enchanted ancient woodland that has captured time and remained timeless. You almost expect to see Jane Austin ( if in England) running around the corner flitting about in a long length dress or at least Robin Hood and his band of merry men.
Is is as thought the rest of the world was cast out and this place stood eternal in its solitude, yet that was exactly what happened. Intrigued?
Large ancient gardens for lots of photo opportunities
The Bussaco gardens and sculpted from beautifully shaped little hedges and the grounds extend for miles and miles into a dense thick forest of trees. Many centuries old with many species collected from all over the world and cultivated by the Barefoot Carmelite Monks who lived in confinement for more than 200 years from 1630-1834.
The walls around the exterior of the forest extend for 5000 metres which at the time prohibited the cutting down of trees and banned women from entering! The air of mystique and many hidden corners of delight, make this forest the perfect, perfect place for the best wedding photography possible. There is even a convent of Santa Cruz, covered in mosaics, from 1628 standing resolutely right nest to the Palace.
This place it truly steeped in mystery and unseen delights.
The magnanimous Palace de Bussaco was built between 1888 and 1907 by an Italian architect Luigi Manini, influenced heavily by the Portuguese Age of Discovery. The palace itself has great feats of structural design, from carved stone, to twisting intricate design and exquisitely shaped windows, immense stained glass windows and enormous mounds of tiles that tell a story in their own right.
Palace interiors
The palace and the entire grounds are a testament to time and an incredibly romantic, meaningful destination wedding venue. The interior is equally as impressive. The monumental treasure trove of carved complexed stone decoration and exuberant doorways, and equally as awe-inspiring grand stairways and colossal blue tile statements win the heart over immediately.
The Palace holds a select few weddings every year but it is far from crowded. It has the most elegant dining rooms which large vaulted dramatic ceilings, fit with all the trimmings for a luxurious destination wedding.
Here's a link to this incredible destination wedding venue.
If you're looking to soak up some Portuguese wedding inspiration, then visit here.
Wedding planners in Portugal to use:
Here are some of boutique hotels that we recommend:
Important Requirements:
Identification papers
Passports & birth certificates
Any previous divorce papers or a death certificate if you are a widow
You will be bound by the contract of marriage as held in Portugal and will have to abide by those laws
For more information see here.
8. Azores for a rather exotic destination wedding location
Following on from Portugal we hop straight onto Azores for our next place in our hunt for destination wedding locations.
Picture majestic dramatic landscapes, vast green valleys and pastures, inspiring hedgerows of blue hydrangeas, hot springs, caverns and column structures formed over time by long gone volcanic lava, deep blue lakes encircled by lush forest, 30 blue flag beaches and perfectly warm diving waters with teaming with everything from damsel fish, moray eels, marlin, tuna, turtles, lobsters and did we happen to mention that you for for whale watching expedition? It truly is an impressive garden of Eden. Oh, and it's on the list of Unesco World Heritage sites.
Not only is this a perfect haven as a wedding destination, but is also serves as a wonderful honeymoon destination. If you're looking for some activities, see what you can get up to here.
Wedding Planners:
Hotels to stay in:
Important Requirements:
See this article for some detailed information on what you will need.
9. Madeira
Hopping along to another island, for our most thinking outside the box destination wedding locations hotspot, we visit Madeira. Situated in the centre of the Atlantic, the Portuguese island of Madeira, also alongside Porto Santo, stands as an outstanding area of natural beauty and a haven for the wild and glorious. Known as the floating garden, or the pearl of the Atlantic has a plethora of magical things to enjoy.
If you're an adventurous couple, then get ready to take a walk on the wild side, through winding dirt paths into mists of clouds. Enchantingly green mountains stand spectacularly tall with peaks of 1,860 metres, topped with tufts of cotton clouds.
Madeira's diverse landscapes, impressive volcanic cliffs, lush greenery and its tropical blooms for which this haven has become famous for can be found all year long make this the perfect destination wedding location.
The north of Madeira is more wild and rural but the south around Funchal, has been catapulted to fame, due to its being the famous footballer Ronaldo's home. Funchal has since been developed with some of the finest hotels, coupled with a vibrant and diverse food range sure to please some of the most discerning visitors.
Wedding Planners:
Hotels to stay in:
Important Requirements:
Your passports, photocopies are acceptable to start the process but your actual passports will be needed.
Birth certificates.
Divorce certificates if you or your partner are widows.
A certificate of no impediment to marriage
Power of attorney document, allowing another person such as a solicitor or wedding planner to organise all the paper work for you.
You may need to translate all your documents into Portuguese. The wedding planner or solicitor can offer assistance with that.
10. Wales
Among the best destination wedding locations to get married in the Europe, we have to head out to Wales, U.K, the land that Catherine Zeta Jones comes from and calls home.  If your looking for buckets of fairytale charm, visions of Jane Austin and a powerful overwhelming feeling charm, history and sophistication all wrapped into one, then you have to consider exchanging your wedding vows at the Chateau Rhianfa in Wales.
If you're a castle fanatic, then this is one of the most perfect destination wedding locations for you. The drive down through the small country roads is a treat in itself.
On the drive down to the island of Angelsey to Chateau Rhianfa, you'll pass dozens of monumental castles steeped in hundreds of years of history, castles knitted into the woodland facades, abandoned yet still standing resolutely strong, miles of rich coastline and many beaches along the way will be enough to woo you to the side of the road for a good break along the way.
Intimate destination weddings
Chateau Rhianfa can easily accommodate around 60 people, so it perfect for a small luxury wedding party. It's has three large stately lounge rooms, that all have large floor to ceiling windows that provide the most spectacular views over the direct view to the beach. It's grand banquet room, fashioned from deep wood is quite large and can easily host around 150 guests. The grounds hold many unique little areas that are perfect for wedding photographers. The gardens also lead right down to the beach, which makes for a beautiful walk!
Here are some wedding planners in the area:
Important Requirements:
You will need to notify your local register office.
There will be a fee that is payable when you notify a register office.
You will need to conduct the religious ceremony or civil ceremony 28 days after giving notice
Bring your passport, birth certificate, divorce papers and proof or residency if living in Wales.
Get in touch with your events planner, they should be able to handle all the aspects of the paper work.
11. Over to France for some destination wedding magic in Chateau Vaux le Vicomte
France is another perfect destination wedding location, the land that represents the epitome of romance, sophistication and elegance. Rather then look at the iconic Eiffel Tower, there are masses of grand chateaus dotted throughout France fashioned by Italian architects, that would catapult any destination wedding straight into something far from cliche but mesmerising instead.
If you are thinking about a destination wedding in France, look at this blog post, here.  It takes a close look at this Chateau and looks at other Chateaus of the same calibre that sit around the edges of Paris.
Immaculately situated in vast royal landscaped gardens Chateau Vaux le Vicomte is so immaculate that it has been used to film more than 80 television productions! Yet surprisingly it is not over run with hoards of tourists. The walk up to the entrance gates seduces the heck out of you and as you walk around the gates to the impressive entrance you are completely taken aback and transported to a magical world.
Sightseeing around the Chateau
If you are going to have a unique destination wedding here, you must urge your guests to fly in a day or two ahead, so that they can spend at least a day exploring the grounds and the Chateau. It holds a multitude of Italian antiquities and richly decorated with heavy baroque beauty, elaborate tapestries, wall hangings and the ceilings! Oh the ceilings are magnificently painted and your guests can stand there transfixed, staring up at the immense painted work.
If you are going to have a destination wedding here, you must urge your guests to fly in a day or two ahead, so that they can spend at least a day exploring the grounds and the Chateau. It holds a multitude of Italian antiquities and richly decorated with heavy baroque beauty, elaborate tapestries, wall hangings and the ceilings! Oh the ceilings are magnificently painted and your guests can stand there transfixed, staring up at the immense painted work.
Here's a link to a couple that got married here.
If your looking for some nearby accommodation see here.
For wedding planners in France see here:
Important Requirements:
Birth certificates
Divorce decrees if needed
For widows wishing to remarry death certificates
There are differing documents required depending on your country of origin, so it really is best to contact your consulate or wedding planner who will be able to assist you with the correct procedure.
12. Northern California – Point Reyes
Next, for our unique destination weddings  we venture onto the protected coastline of Point Reyes. Where is Point Reyes I hear you ask? It is found in the northern part of California, called the Marin County not far from San Fransisco.
An area of outstanding beauty, if you're a nature lover, or have always loved the idea of a beach elopement or even and engagement session, this really is on of the most picturesque places you can venture out to.
Point Reyes offer many options from hilly ridges, mountainous peninsulas, ancient trees and mounds of grass, to a landscape of open grasslands, a long shore that stretches out into the distance with endless bounds of crashing waves.
California also offers many other locations like the Orange County beaches, Napa vineyards, Santa Barbara ranches, Big Sur luxury lodges and Lake Tahoe ski lifts ( depending on the season that you plan your visit) are perfect wedding locations that will add a bit of spice to your wedding if you choose to come to this city.

Photography below by Tyler Rye
Important Requirements
Marriage licenses obtained with valid picture IDs
Weddings can be conducted by not just a minister but also a judge, some elected officials and religious personalities of all denominations.
For Wedding Planners see here:
13 ) Next stop for our destination wedding is, the Bahamas
There is no way we were going to put down a list of cities to get married in for destination wedding locations and leave out the Bahamas because it has everything that makes a wedding amazing. This includes the Versailles Gardens, 5-star hotels and a couple of direct flights that makes moving and out of the Island easier.
There are countless deserted pink-sand beaches that are great for a special wedding day in the Harbour Island. You and your guest will also be fascinated by the mysterious blue holes in Andros Island. You could also enjoy unique beach bar hopping in the Abacos.
Important Requirements
Unlike other cities, all you need to do is arrive a day before your big day to get your marriage license for a fee of $120.
The other requirements are;
Passports
birth certificates and evidence of your date of arrival
You also need an official declaration of single status and a divorce decree.
Wedding Planners:
14 ) Greece
From the 1st of May to October, there is no other place for unique destination weddings that can match Greece when it comes to romantic ambience that is complemented by the country's special wines, Mediterranean cuisine, and unique traditions. When it comes to unique wedding locations, only a few cities can compare with Greece as couples can choose between the Santorini, Mykonos, Cete, Corfu and many other cities to have that special wedding that will linger in your memory.
Important Requirements
Wedding documents 3 months before the D-day
Original birth certificates
Affidavits of single status
All documents have to be translated into Greek.
For luxury and boutique hotels to stay at visit here.
Or stay at Anemi House & Villas, see here.
Wedding Planners:
15. More breathtaking destination wedding inspiration – Hawaii
It would have been a wedding crime if we had left out Hawaii out of this list because when it comes to a wedding it is just perfect because this Island is indeed blessed by Mother Nature. This exquisite island has got everything to make a wedding perfect, from its Tiki huts, amazing hotels, great beach locations and more. Hawaii is made for weddings and it's no surprise that it is top on the list for a lot of couples.
Simple Oahu Wedding is based in Oahu and Maui, Hawaii and creates gorgeous Oahu wedding packages for beach weddings and elopements in Oahu as well as Maui wedding packages for beach and venue weddings.
Important Requirements
Apply for the marriage license online
Bring along all valid IDs
Wedding Planners:
16. Switzerland
Do you want to break away from the traditional norm? Do you adore the countryside, big open green spaces, crystal clear turquoise lakes,  snow covered mountains, floating clouds and the faint sound of bells echoing through the valley? I have been to Switzerland and without a doubt, if you are looking to break away from the traditional wedding venue for your destination wedding locations, why not think about getting married on a hilltop surrounded by the one of most magical scenic landscapes in Europe?
Just imagine, organising an elopement or a small destination wedding up there above the clouds. I don't think it can get more romantic than that! Or perhaps hire a chalet that sits nestled in the snowy hillside, or perhaps a grand castle? The possibilities are limitless in Switzerland!
Important Requirements:
Photo ID that follows Swiss requirements
An application must be made at the registry office in the town where you intend to get married if you are non residents.
If you were previously married a copy of the divorce decree / death certificate.
Wedding Planners:
Luxuria Wedding Planners are based in Geneva and close to the mountains.
There are a wide variety of hotel to stay at in Switzerland, here are some based in Geneva.
If you're looking for something more alpine, try these chalets:
Hopefully, you should now have lots of food for thought for your perfect destination wedding locations and you are probably thrilled to start the whole process. The next step is to send out the invites!
A wonderful way to generate excitement about your wedding is to send out bespoke wedding invitations that reflect your love as a couple. Crimson Letters offers an opulent, hand-painted design service to create beautiful invitations that are exclusive to you. Head over there now for more information > https://www.crimsonletters.com/