Blue Fine Art Wedding Inspiration from Russia Featured on Ruffled
Fine Art Wedding Inspiration Spotlight:
Looking for Fine Art Wedding Inspiration? Saint Petersburg in Russia has maintained a strong aura of timeless sophistication and itself was recognised and declared a Unesco World Heritage site in 1990, as it still holds many historical buildings.
Wedding bored? It is not often that you see fine art wedding inspiration that has bold colour stylishly woven through the theme. In fact it is very rare to see such bold pops of yellow and deep blue hues in a fine art wedding! Normally in a fine art wedding you will usually see very muted and pale tones. To heat it up and offer something more exciting, this wedding editorial offers so much colourful inspiration, whilst not compromising on style or taste.
There is something so romantic about travelling to a classical apartment.  Steeped in refined elegant details, neo-classical corniches, tall soft muted stately- house white double doors and tall imposing windows that shouts nothing but fine Art wedding inspiration excellence. It was clear that the photographer Igor Kovchegin with his exceptional team of creatives where going to create something magical, timeless and a feel that was infused with class.
Simply bursting with impeccably chic details from start to finish, this style shoot is set to give you bursts of inspiration for everything from flowers, styling and designer bridal gowns that are meant to be kept and handed down through the generations. The elements used in decor where graceful, contemporary and well styled using daring yellows and teal blue to compliment the overall theme. The hair and make up team had the model look, natural with a sheer and barely there but beautiful look and the invitations were the perfect finishing touch.
If you are planning a pristine private affair with the most subtle designs, a fine art wedding edge and need exquisite wedding reception ideas or bespoke wedding invitations and perfectly balanced bursts of colour then look no further.
If you would like more information of how you can create the perfect wedding stationery or find out more about our process visit here.
SCROLL DOWN FOR THE FULL SHOOT…. 
and please wait just for a few seconds for the beautiful gallery to load, it will be worth the wait!!!
Sit back and soak up the inspiration. (Full list of credits below)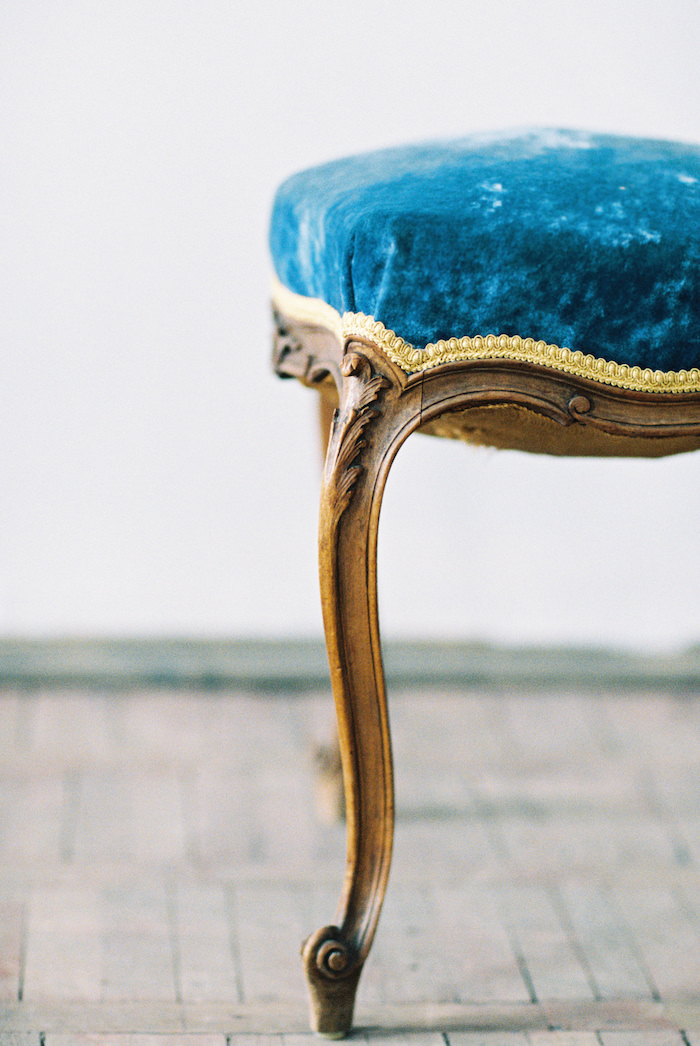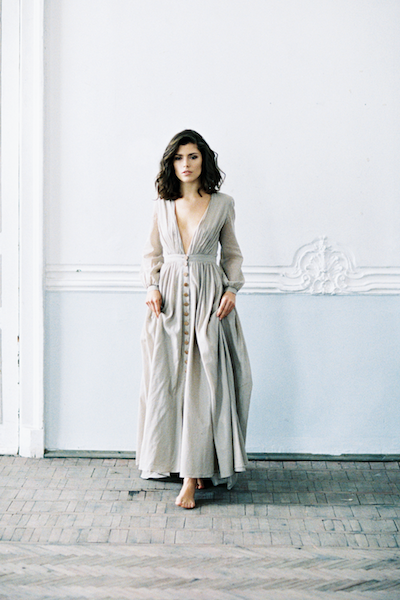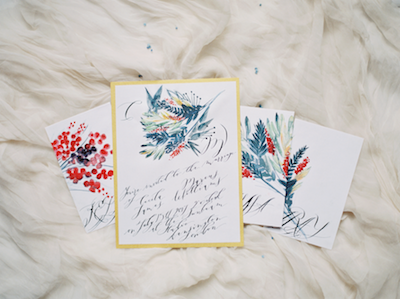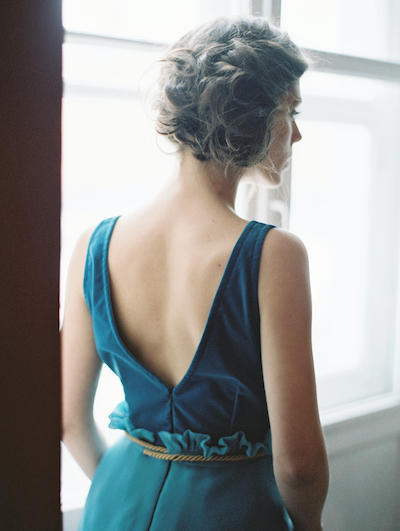 Here's the team of talented creatives from Russia.
To visit the hand painted wedding suite featured above visit here.
To find more wedding related articles visit here.
To see another blue wedding stationery suite below visit below.