Navy Blue and Gold Invitations (Clients – C & D)
Navy Blue and Gold Invitations – for a Fine Art Destination Wedding in Le Meurice, Paris
Beautiful, fine art navy blue and gold invitations with elegant pale gold calligraphy with highlights of crimson, magenta and hot pink.
These strikingly beautiful deep blue and gold invitations feature lashings of dramatic deep magenta and hot pink acrylic paint with a hand painted floral design and are the height of charm and luxury. Sumptuous and decadent yet refined, these wedding invitations are lovingly hand made and feature textured, rough hand torn edges throughout the invitations and custom designed envelopes. The envelopes feature an elegant, highly detailed red and magenta dahlia and roses watercolour illustration design, specially custom designed.
Normally, when my clients place an order for any luxury wedding invitations suite, due to time constraints we always choose the conventional gold foil printing technique. Yet, this client, was particularly in love with everything hand made.
For her navy blue and gold invitations, the calligraphy was all handwritten and all of the floral paintings were hand painted. She had a higher investment level and did not want to have a printed feel to her stationery.
This kind of wedding invitation commission does take considerably longer and therefore the design fee is also higher.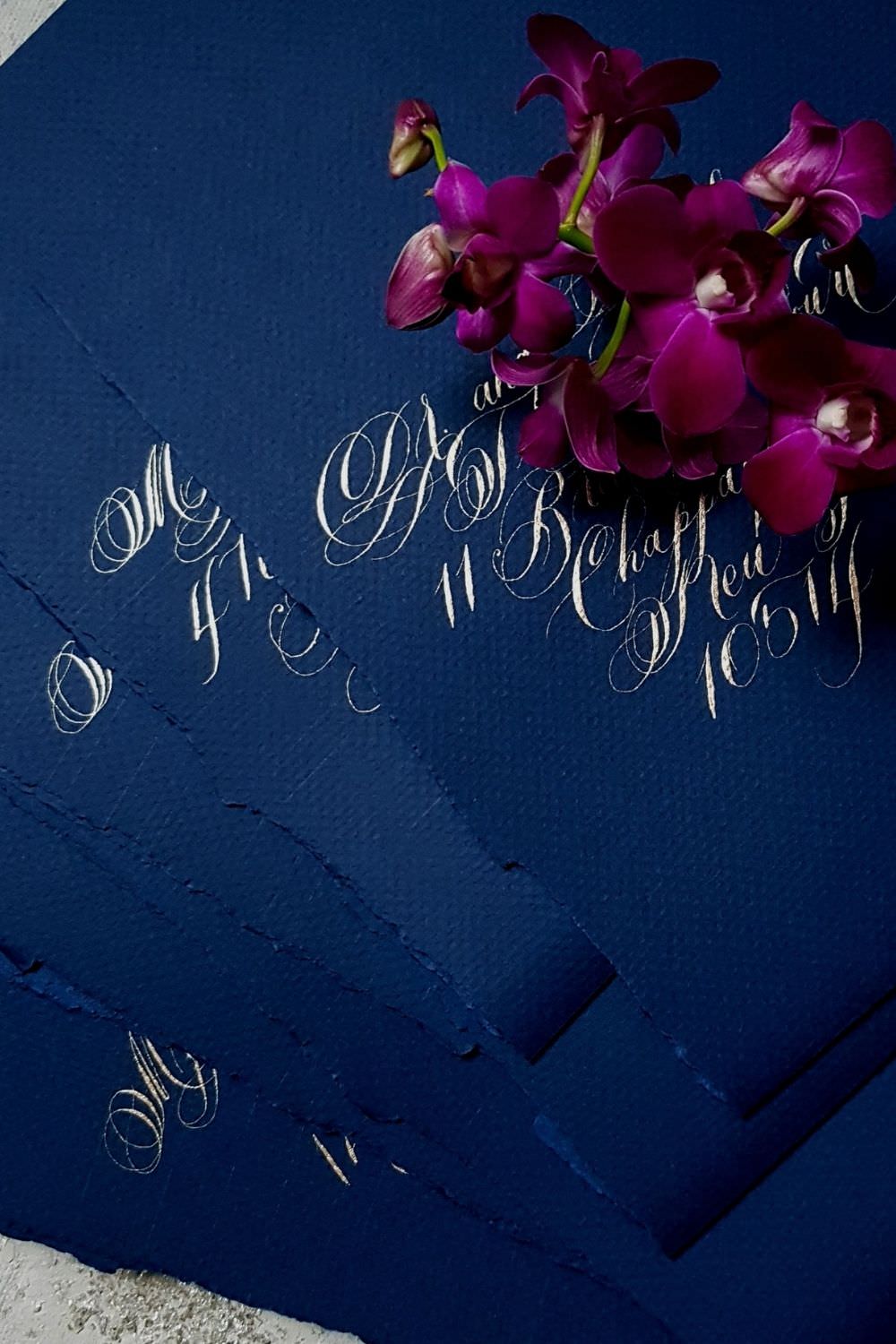 Here are a few videos sharing the watercolour painting design process.