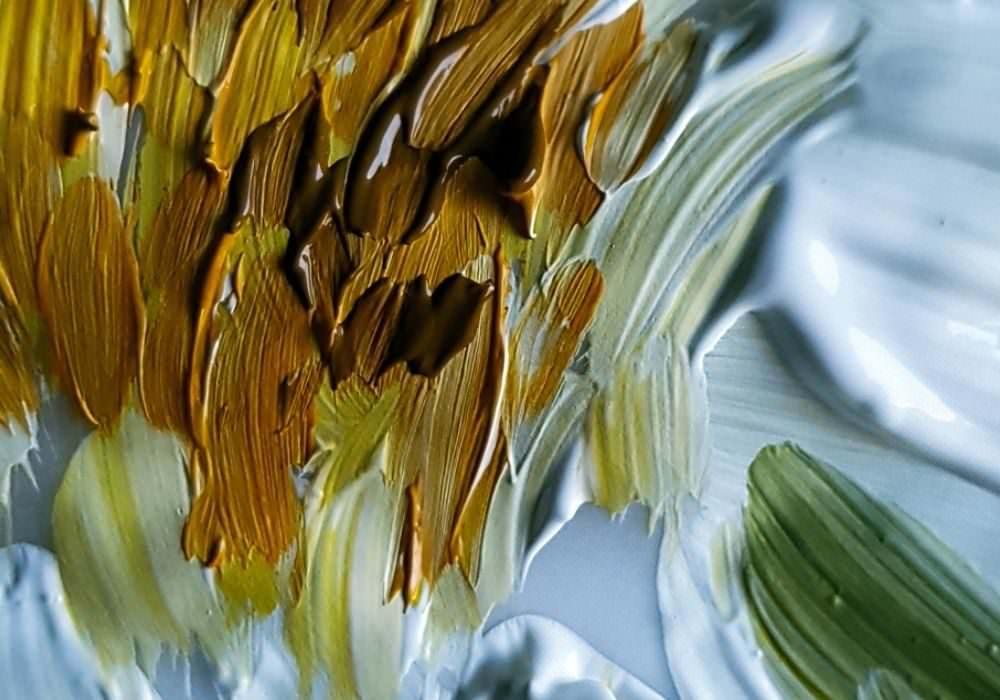 Hand Painted Wedding Invitations ( Featuring Yellow Flowers) Part 1
Hand Painted Wedding Invitations with Wildly Loose Acrylic Paintings
Hand painted wedding invitations – why exactly do I mean? Hand painted wedding invitations are a beautiful, rather dramatic and extra special – extravagant when it comes to their superior quality. Hand painted means exactly that. I literally make a base print upon which I use to add luxurious painted touches, or in this case from the work you will see below, every single hand painted floral painting is unique and completely individual.
The below paintings are spontaneously hand painted in a loose and gestural style to create a beautiful, fine art edge to one of my latest passion projects that I'm currently working. The below paintings once dry and pressed will be use for some wildly beautiful bright yellow and green floral placemats for a table setting. This floral acrylic painting design would also be an elegant choice for a country wedding on a private country estate.
I'm excited to share more of this project later on!