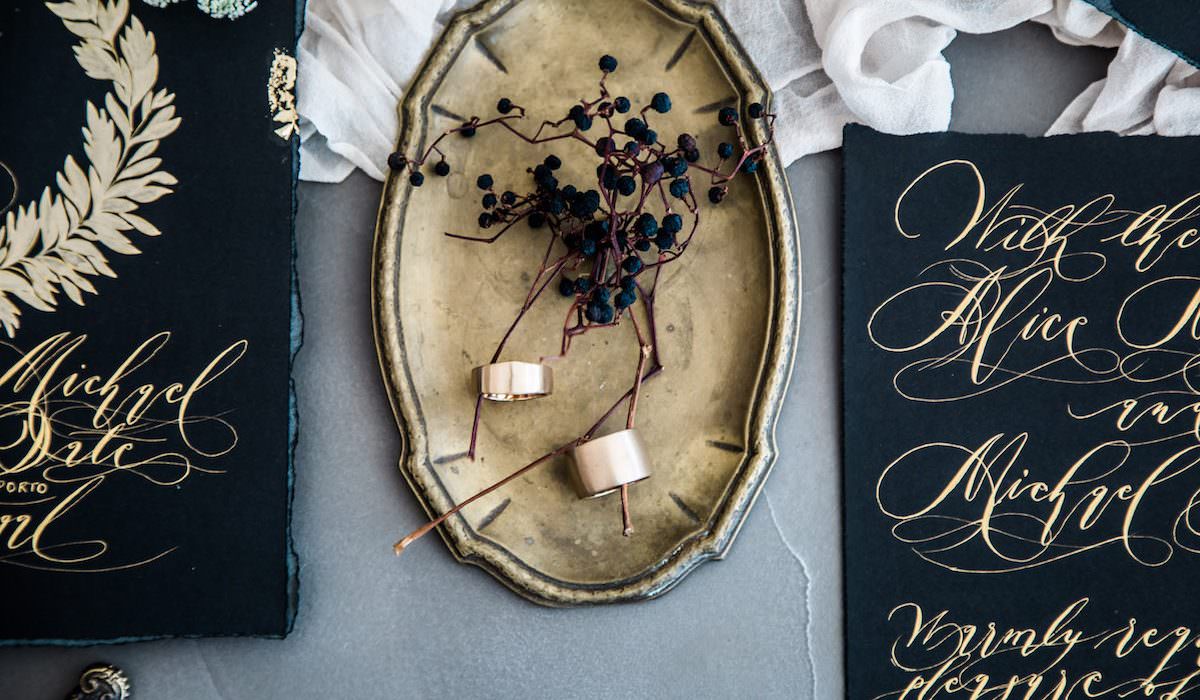 Black and Gold Wedding Inspiration
Black and Gold Wedding Inspiration with a Dynamic Twist
Black and Gold Wedding Inspiration is becoming more popular. Brides are fasting becoming more aware of how to execute a classy event with dynamic colours. In this blog post I'll be showing you how you can incorporate black and gold wedding inspiration into your wedding in a classy, chic way, without it being over bearing.
If you can't decide or are just plain sick of seeing weddings that all looks the same, then this inspiration is for you. Delve into the sumptuous, deep Black and Gold Wedding Inspiration  mood to give your  event a dramatic atmosphere that will be unforgettable.
I have always been deeply inspired by historical baroque buildings. The deep rich curves of ostentatious exteriors to the gleaming gold-glittering sheen that sparkle off the luxurious interior details have my head spinning. I have forever, since I can remember held nothing but the deepest love and admiration for stately homes and ancient palatial architecture and naturally gravitate towards them when creating my art. Below – Quelez Palace in Sintra, Portugal.
All of the above said, I thought I would give these passions their due respect and create a design using black gold wedding inspiration to create a wedding invitation suite.
Black and Gold Wedding Inspiration:
Quick tips on how you can create your own rich, deep wedding suite that add to the feeling of lux and overall grandeur of the day.
Pick some striking, deep colours that can be mixed with lighter neutral tones, or pair them with gold and copper card.
You can reflect these same tones with moderation throughout your event, to bring your colour scheme together perfectly.
Would you like to use textured, handmade, metallic, pearlescent, shimmery or matte paper? The paper and colours both play an important part in the final result. What images are you most passionate about? Is it the place where your fiancé proposed, would you like to weave your cultures through your wedding stationery?
What appeals to you both as a couple?
If you'd like to use black gold wedding inspiration, write the words down and brainstorm, or use

Pinterest

to find all the items you can that can be used to reflect this theme.
Try to use the above ideas and use them as a base from where to start creating your spectacular wedding invitations.
If you want to create a deep coloured, regal, Black and Gold Wedding Inspiration wedding suite that will have your guests rolling off their chairs rather then falling asleep at the table, you must visit this page and see how you can bring such a look together.
Have you seen any black dress weddings? What do you think?
For more dramatic wedding inspiration.  Maybe you're looking for some bespoke illustrations to use in your branding or you're seeking the perfect wedding stationery. Visit >www.crimsonletters.com now!